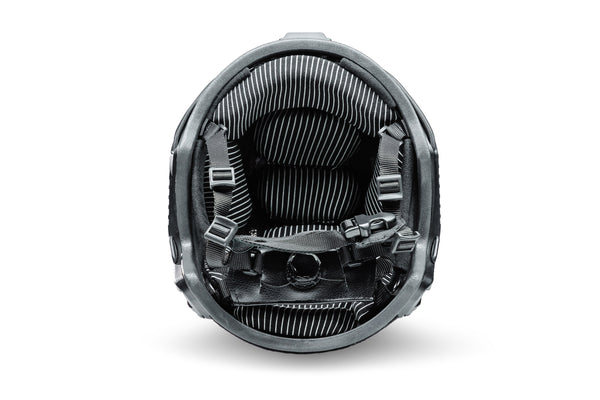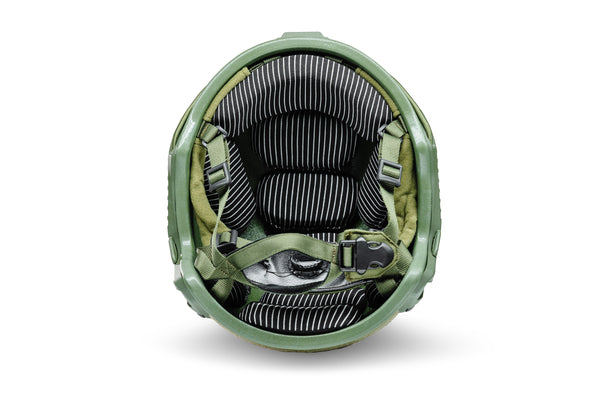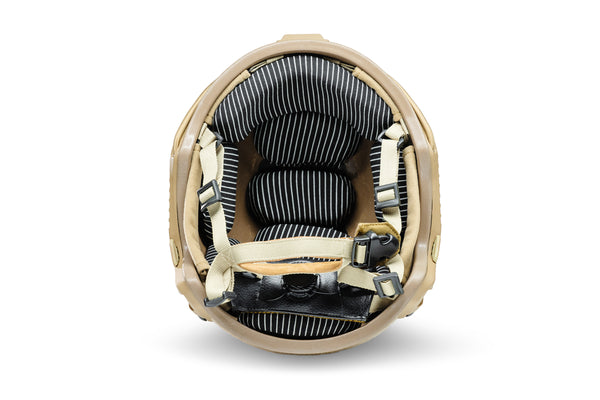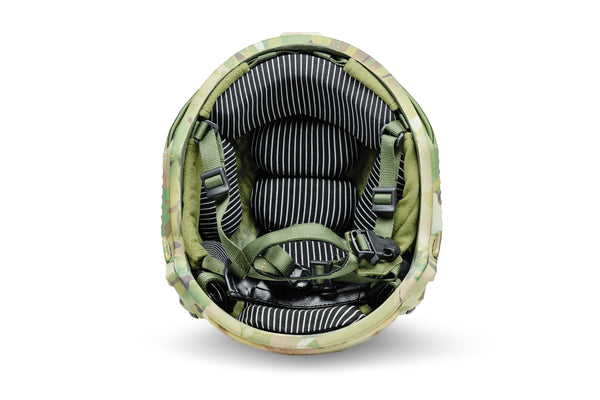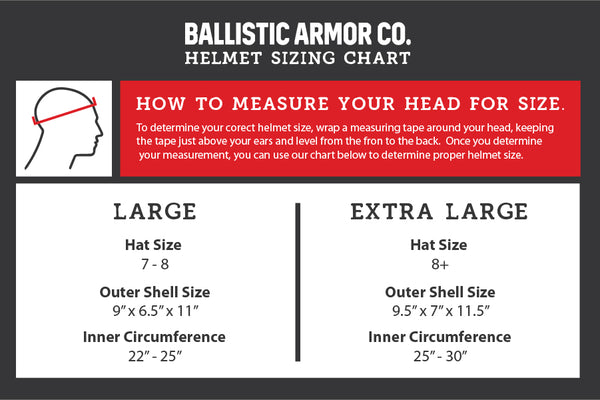 Ballistic Helmet - Level IIIA - Gen 2
[CLOSEOUT ITEM] Advanced Combat Helmet
 From Ballistic Armor Co.
Gen 2
All the protection at an affordable price
Battle-tested and built to handle the force of .44 magnum, .357 SIG, and 9mm rounds with full protection. The Ballistic Armor Gen 2 Combat Helmet is a superior lightweight option that won't weigh you down in the middle of combat. A beyond comfortable memory foam padding interior keeps your head protected from heavy impact. Optimizing performance is exactly what the Ballistic Combat Helmet is for. Attach equipment to tactical helmet using the NVG bungee cords and mount your headset on the polymer-built ARC rails with little effort. A locking suspension mechanism ensures your helmet stays secure and snug so you don't have to continuously adjust the fit. Manufactured in Denmark, with foreign components, to Ballistic Armor specifications and tested by an independent NIJ certified lab in the USA.


Key Features
Supreme comfort via 10 memory foam pads inside the helmet

Heavy-duty and lightweight polymer ARC rails

NVG bungee cords that stabilize equipment on the helmets shell

Provides full protection from .44 magnum, .357 SIG, and 9mm rounds
Be combat-ready in our BALLISTIC ARMOR GEN 2 ADVANCED COMBAT HELMET and order yours today!
Product Details
NIJ IIIA Ballistic Protection means our helmets offer protection against .44 magnum, .357 SIG and 9mm rounds.
Tested following the modified provisions of NIJ 0106.01 with NIJ 0108.01, (Level IIIA requirements testing for ballistic helmets).
Tested according to HPW-TP-0401.01B with 9mm rounds; average BFD at 11mm.
Front-mounted shroud with NVG bungee cords.
Polymer ARC rails (Picatinny accessory adapter included).
10 memory foam pads for lightweight comfort.
Adjustable locking dial suspension with a webbing strength of 4500N.
Velcro loop material on the front, sides, and rear of the helmet.
Shell weight is approximately 3.5 Lbs. 
Why the Closeout? 
The Gen 2 had a great and popular life but it also had supply challenges that could not be overcome, leading ownership to discontinue the product line. In its place, we have been preparing diligently the last 10 months to introduce a new ballistic helmet fully designed and made in the United States. Check back to learn more soon!
Details & Specifications
• Test Standard: NIJ 0106.01 with NIJ 0108.01 Level IIIA. V0 @ 9mm FMJ, .357 MAG, ⁄ 44 MAG
• Weight: 3lb 4oz
• Material: Aramid / Kevlar®
• Cut: High Cut (ATE)
Care Instructions
STORAGE: This product is manufactured using an aramid material which naturally breaks down over time. Ultraviolet light accelerates the breakdown of aramid fibers, so be sure to store your helmet in a dark, cool place when not in use to ensure maximum lifespan of the product.

USE: To extend the life of your product, it is strongly recommended that you use a protective cloth cover over the helmet to protect it from UV rays while in the field.

CLEANING: Clean with a soft cloth dampened with water, as needed. Do not use cleaning detergents or abrasive scrubbing materials, as these may compromise the ballistic material. Do not allow the product to sit in water, as this may corrode the ballistic material.

PAD CLEANING: Remove pads from the interior of the helmet and gently rub under warm running water. Squeeze out and air dry. Do not machine wash or dry! Avoid using cleaning detergents as they may break down the memory foam.
Warranty Information
We offer a 10-year manufacturer warranty on all Ballistic Armor products. This means we guarantee that your product will remain free of manufacturing defects under normal use for 10 years. This product is manufactured using an aramid fiber material which breaks down over time. It is advised that you replace your ballistic armor every 10 years to ensure maximum ballistic integrity.
Advanced Cable & Dial Suspension
The Gen 2 advanced cable & dial system gives you total control over your suspension. Tune in the choke within 1/32" using the easy-turn dial for a snug and precise fit. An easy but decisive pull of the dial releases the lock.
Cool & Comfortable Padding
The ACH helmet pad system is an integral safety feature in any ballistic helmet. Our Gen 2 memory foam pads work double-duty to provide breathability and premium comfort for you, while evenly redistributing the kinetic energy of a threat across the entire surface area of the pads.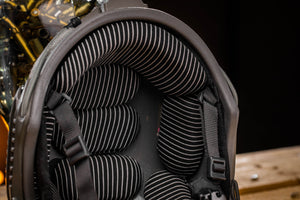 FREQUENTLY ASKED QUESTIONS (FAQ)
How long will delivery take?
Most orders placed after 1pm ship the following business day. Learn more about shipping times here.
Where are Ballistic Armor Co.® helmets manufactured?
Our Gen 1 helmets are manufactured in China to Ballistic Armor Co.® specifications and independently tested by an NIJ-certified lab in the United States.
Unlike many products made in China, our ballistic helmets are produced using American-made raw materials and tested to the same rigorous standards as American-made helmets.
I'm currently deployed. Can you ship to an APO?
Yes. Please note that shipping to a military base or U.S. embassy overseas is still considered an export, so it is subject to the same ITAR/EAR constraints as a regular export. However, in most cases it is not a problem shipping to deployed military.
If there is any further information needed to ship your product then a customer service representive will reach out to you directly.
How can I track my order?
You can log into your account to view orders and tracking information. If you don't have an account, you can also track your order with your email and order # here.
If you have any trouble, email us at info@ballisticarmorco.com and we can provide you with the most current order information.
Do you offer a military/LEO discount?