ABOUT BALLISTIC ARMOR CO.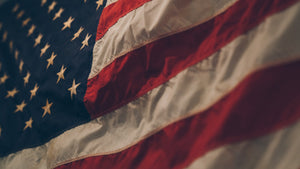 OUR MISSION
We exist to equip our protectors with premium protection at a price they can afford.
OUR GUIDING PRINCIPLES
Be trustworthy.
Command respect.
Adapt.
Stay sharp.
OUR HISTORY
In 2015 a small tactical weapons dealer started Ballistic Helmet Co. in their back office, with the goal of offering quality IIIA ballistic helmets to their customers at an affordable price. Over the next two years the business experienced explosive growth until it could no longer function as a side project and was sold to two business partners, Alex Poythress and Emmett Armstrong. In 2017 Poythress and Armstrong took over management of the company and introduced the current brand, Ballistic Armor Co.

In its earliest days, the company imported ballistic helmets exclusively from China with testing and certification being performed by the reputable NIJ testing lab H.P. White Laboratory, Inc. in Maryland. Today we offer a wider selection of armor with made in America products and our own custom helmet line, made in Denmark. We have, and always will continue to maintain, independent NIJ lab ballistic testing and certifications on all of our privately labeled products.

With the advent of the global panic over COVID-19 the company encountered management turnover and significant challenges with supply chain, customer service, and inventory. The problems continued to escalate into 2022, when it became evident that a change in ownership and management was the only path forward.

August 4, 2022: Under New Management
On August 4, 2022 Ballistic Armor Co. sold to a private equity group in White City, OR and immediately started a company-wide overhaul, complete with new management.

The immediate focus of the company is to fulfill customer orders, make much-needed repairs in the customer service department, and build up product inventory. Once on solid footing with order fulfillment, the company will focus its energy on cutting massive inefficiencies from the supply chain. In the next 18-24 months the company looks forward to expanding its Made in the USA product offerings, including a custom American-made IIIA helmet.

September 7, 2023: A New Era Begins
Ballistic Armor completed our headquarters move to a former WWII-era tank shop on the grounds of Camp White, and announced the pending launch of an all-original high cut helmet fully made in the United States.