NOW SHIPPING: NEXT GENERATION COMFORT
Advance the comfort and protection of your ballistic helmet with the Next Generation Memory Foam Pad Upgrade Kit. Designed in Oregon, made in the USA, compatible with most ballistic helmets.
LEARN MORE
Bulletproof Helmets & Ballistic Gear
Independently tested, from a brand you trust at a reasonable price.
Learn More About Us And Our Products
At Ballistic Armor it is important for us to offer top quality armor at an affordable price. Our products are independently tested and exceed NIJ IIIA testing standards.
Independently Tested by an NIJ-Certified Lab in the USA
Our trademark ballistic helmets are independently tested and certified by an NIJ-certified lab in the United States.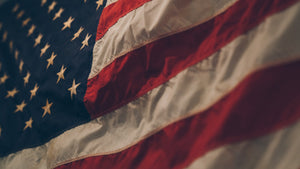 Based In Oregon
Ballistic Armor is an Oregon-based company founded in 2015 by a tactical gun dealer in Medford. Today we are headquartered next to the sprawling VA Domiciliary on the grounds of the WWII era U.S. Army base Camp White, in White City, Ore.
Made with American Raw Materials
Our helmets are made with aramid (i.e. Kevlar®) and polyethylene (i.e. UHWMPE) sourced from DuPont (Delaware), and Teijin (Netherlands).
The sales staff was courteous and answered my questions. Prompt service and delivery of our helmets.  Hope to order from you again soon!
William E, Police Chief in WI
Watch The Video Below To Learn More About Our Gen 2 Ballistic Helmets
Our Gen 2 ballistic helmets not only have level IIIa protection for optimal peace of mind but they are comfortable to wear all day and can be accessorized with countless possibilities.
FREQUENTLY ASKED QUESTIONS (FAQ)
How long will delivery take?
Most orders placed after 1pm ship the following business day. Learn more about shipping times here.
Where are Ballistic Armor Co.® helmets manufactured?
Our Gen 1 helmets are manufactured in China to Ballistic Armor Co.® specifications and independently tested by an NIJ-certified lab in the United States.
Unlike many products made in China, our ballistic helmets are produced using American-made raw materials and tested to the same rigorous standards as American-made helmets.
I'm currently deployed. Can you ship to an APO?
Yes. Please note that shipping to a military base or U.S. embassy overseas is still considered an export, so it is subject to the same ITAR/EAR constraints as a regular export. However, in most cases it is not a problem shipping to deployed military.
If there is any further information needed to ship your product then a customer service representive will reach out to you directly.
How can I track my order?
You can log into your account to view orders and tracking information. If you don't have an account, you can also track your order with your email and order # here.
If you have any trouble, email us at info@ballisticarmorco.com and we can provide you with the most current order information.
Do you offer a military/LEO discount?
What You Get When You Buy A Gen 1 Ballistic Helmet
NIJ IIIA Ballistic Protection
Independently Tested in a certified NIJ lab
Front-Mounted Shroud with NVG Bungee Cords
Polymer ARC Rails
Foam Pads for Comfort
Fully Adjustable Padded Dial Suspension System
Velcro Loop Material
10-Year Manufacturer Warranty
Availability of Upgrade Options
Detailed Care Instructions Provided
Injection Molded Turn Dial Suspension
5-Point Rubber Foam Pad System