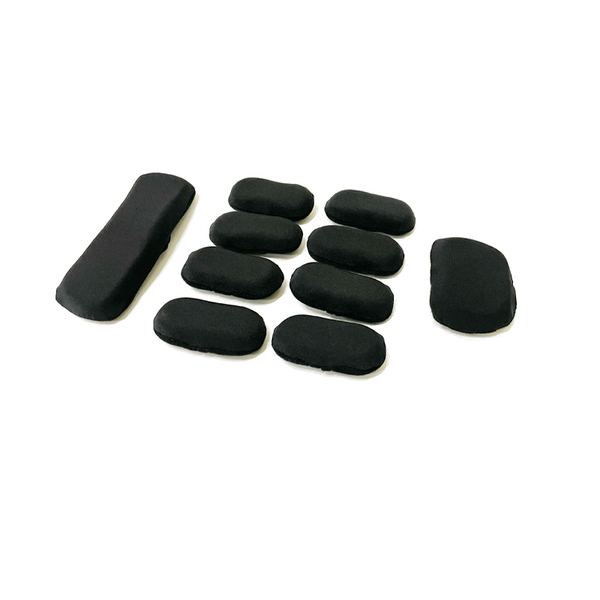 Meet the softest, lightest, most comfortable ballistic helmet memory foam pads in the industry and upgrade your helmet with a 90 day comfort guarantee. These pads are carefully engineered to deliver the perfect balance of comfort, protection, and function. The pads are each made of ultra soft open cell memory foam paired with a high-density shock absorbent closed-cell foam base, then wrapped in an extremely soft and breathable satiny protective layer. These pads are designed to be worn all day and to enhance the performance of your helmet with a 7/8" (20mm) shock absorption layer around the entire perimeter of the helmet. 
Key Features
Standard kit includes 10 pads: (1) Occipital, (1) forehead, and (8) crown.
Loop backing on each pad allows for easy hook & loop adhesion for universal helmet pad compatibility.
Open & closed cell memory foam layers conform to the contour of your head during use and regain shape after each use.


Provides impact resistance and comfort in extreme environments and climates.

Compatible with most ballistic helmets including Ballistic Armor Co. Gen 1, Gen 2, and Gen 3 helmets.

Designed in Oregon & Fully Made in the United States of America.

Take advantage of this limited-time pre-launch exclusive sale and upgrade your ballistic helmet pad kit today. Expected to begin shipping the week of October 15, 2023.